AFSIG | Afghanistan School On Internet Governance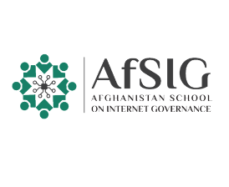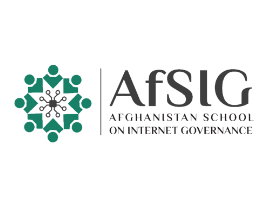 Afghanistan School On Internet Governance AFSIG 2017 event is organised by National IT Professionals Association of Afghanistan NITPAA.
The main aim of AFSIG is to help individuals from Afghanistan to better understand the national, regional and international Internet Governance issues, settings, and processes, while gaining access to comprehensive and structured knowledge on various aspects of Internet Governance, and the actors, issues and settings surrounding it.
The relevant global organisations like APNIC, APTLD, ISOC and ICANN support such initiatives. According to their policy, they are committed to strengthen the understanding of Internet Governance within stakeholder groups.
Afghanistan is demonstrating an impressive growth rate in the field of IT and telecom since 2001. There is a great scope in the country for growth in this sector. Internet is a massive means of communication in Afghanistan and there are 5-7 million plus internet users and growing.
The Afghanistan School on Internet Governance AFSIG helps interested students, academics, researchers, and individual professionals from the Academia, Civil Society and NGOs, Government and Public Sector, Technical Community and Private Sector to better understand the global Internet Governance controversy and provides a comprehensive and structured knowledge on the various aspects of Internet Governance.
Organised by National IT Professional Association of Afghanistan NITPAA the AFSIG will offers a 2 day long course in political, legal, economic, socio-cultural, technological dimensions of Internet Governance in reltaion to the global and Afghanistan's own National necessities.
More on AFSIG:
www.nitpaa.org
www.akazizi.af
#Afghanistan #AmazingAfghanistan
Register
Archives
Categories